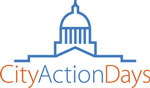 Strong city voices—the focus of City Action Days this week
City Action Days kicks off Tuesday and we are so excited to have nearly 400 city officials coming to Olympia. If you are not able to join us in Olympia this week, that's okay! You can still make your voice heard. Now is the time to remind your legislators about the value of cities and the difference cities make for the state. Find some tools and resources to help with that conversation, including our weekly bill Hot Sheet. More

Mandatory ADU bill back for round two
AWC seeks feedback on an accessory dwelling unit (ADU) preemption bill that may be concerning for some cities. More
Governor's homeless sheltering proposal has first hearing
Share your thoughts on a Governor-request bill aimed at increasing shelter capacity. More
Bill expands use of city traffic safety cameras
A bill being heard this week expands the types of violations that can be detected by city traffic safety cameras. More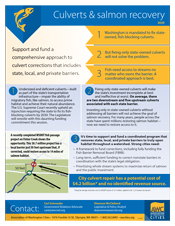 View updated fact sheets
Visit our City Legislative Priorities webpage to learn more about AWC's seven 2020 legislative priorities, which includes links to accompanying facts sheets on each priority. The fact sheets are newly updated and include graphics, data, bill numbers, and talking points to equip you with the latest info and help you talk about the issues with your legislators.
Register for Mayors Exchange


February 13 | Olympia
Taking place at AWC in Olympia during the busy legislative session, this Mayors Exchange offers the unique opportunity to connect with other city leaders and share local budget or policy issues, news, strategies, and legislative priorities. Conversation highlights include the supplemental budget proposals, the state revenue forecast, transportation, housing, and other hot topics for cities. Register now!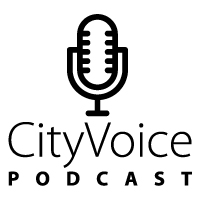 Listen to our podcast about the State of the Cities
At the start of the year we released our 2020 State of the Cities report, which found that cities are the economic drivers of our state and play an important role in the health of Washington. But cities are struggling to meet the basic needs of their communities and are facing new challenges. We sat down with Sheila, Candice, and Maggie to go over these and other report findings. Listen to the 20-minute conversation on our website or wherever you get your podcasts.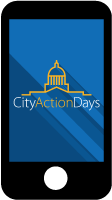 Download the AWC Advocacy 2020 app!
Our new advocacy app puts city legislative materials at your fingertips all session long! If you've attended one of our events in the last year, it's likely you still have the app on your phone. If not, go to your phone's app store and search for "AWC Events." Open the app and download the "AWC Advocacy 2020" event to get started. Be sure to enable notifications to get the latest news and information all session long. Visit our website to find step-by-step instructions or view the app on a desktop.

Affordable housing
Changes proposed to make it easier for nonprofits providing affordable housing. More
Proposal to create a home-sharing grant program. More
Budget & finance
JLARC's lodging tax reporting system is officially open. Make sure to file your reports before May 15, 2020. More
Bill threatens to preempt cities' utility lien authority. More
HB 2508 allows city-owned utilities to donate low-value surplus property. More
Cannabis
Several cannabis bills receive hearings. More
Energy
SB 6496 authorizes electric utilities and PUDs to encourage customer electrification. More
Environment & natural resources
Converting state environmental policies from "no net loss" to "net ecological gain". More
Phasing out single-use plastic food service products. More
Clean air, green streets, carbon sinks…oh my! This bill aims to do just that through urban trees. More
General government
Measure adjusting local ballot committee membership headed to executive session. More
House bill outlines new protections and procedures at Washington court facilities. More
House and Senate consider differing facial recognition bills. More
Bill to limit elections in odd-numbered years receives a hearing. More
New requirements for fire and smoke control systems testing. More
Bill encourages pet adoptions over retail pet sales. More
Homelessness & human services
Greater access to opioid medication the focus of bills. More
Proposed state pilot program provides intervention and treatment funding to counties. More
HR & labor relations
House considers granting L&I Director ability to waive or modify penalties. More
New bill modifies marijuana testing protocols during hiring process. More
Several bills adjust workers' compensation in Washington. More
Bill modifies criteria for officer performance evaluations. More
New bills clarify municipal authority to set minimum labor standards at airports. More
Land use & planning
House companion bill on comprehensive approach to incorporating climate change into GMA will receive a hearing. More
Bill delays implementation of state energy code for two years. More
Hoping to make an anonymous land use violation tip? Not so fast. More
Three bills affect how impact fees are set. More
Bill to reduce unnecessary SEPA reviews. More
Public safety & criminal justice
Three bills look to address sexual crimes against children and youth. More
Multiple bills impacting law enforcement will be heard on the Hill. More
Bill sets forth new reporting requirements for elected city attorneys. More
Multiple gun regulation bills considered in the House. More
Bill increases seizure and forfeiture reporting requirements. More
Bill expands access to jail records for medical purposes. More
Senate looks to alleviate burden on indigent defense. More
Public works
LOCAL Program webinar recording now available. More
SB 6519 requires additional protection of archaeological and cultural sites. More
Transportation
SB 6586 proposes to institute a per-mile charge on electric and hybrid vehicles. More
SB 6466 authorizes use of bicycle traffic control signals. More
HB 2641 authorizes cities to provide passenger-only ferry service. More