First week of session kicks off with lots of action
The first week of the 2020 legislative session came and went with lots of action to report. Find out about the new Speaker of the House, what was included in the Governor's State of the State address, the Legislature's new efforts to comply with the Public Records Act, key legislative cutoff dates, the Legislature's remote testimony options, AWC's Advocacy 2020 app, and staying connected during session. Don't forget to register for AWC's City Action Days—we only have about 30 spots left! More

Bills propose to address climate change through the Growth Management Act
Two sets of legislative proposals aim to incorporate climate change considerations into the Growth Management Act (GMA). AWC staff is seeking your feedback and will seek guidance from our Board on our approach to the bills. Learn what's in them and give us your input. More
New bill aims to modify city election dates
A bill proposes moving the date of city general elections from odd years to even years to coincide with state and federal general elections. The bill raises concerns for cities and elected officials, including crowded ballots and the inability for elected officials to run for other offices during off-years. On the other hand, the bill has potential benefits. More
HB 2069 threatens to preempt cities' utility lien authority
A bill that proposes to repeal statutes that provide cities with the authority to attach liens to properties for a tenant's unpaid utility bills has been reintroduced. The bill also prohibits municipal utility providers from collecting on unpaid or delinquent accounts from a property owner when the account is in a tenant's name. The result of this bill would be fewer options for cities in collecting on delinquent accounts. More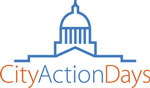 City Action Days is next week – limited space available!


January 28-29 | Olympia
At just 60 days, the short 2020 legislative session won't last long. Don't miss this critical opportunity to engage legislators at City Action Days! You'll interact with 350 of your colleagues and educate statewide decision-makers about city legislative priorities. Enjoy informative sessions, networking opportunities, and a day of focused Capitol Campus meetings. Start planning now to meet with your legislators while you are in Olympia. Register now! There are only a few spots left. This event begins on the afternoon of January 28 with optional early start sessions.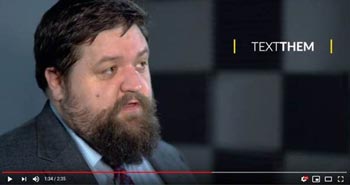 Watch this video where Carl offers inside tips to city officials on working with legislators during session to achieve the greatest impact for cities.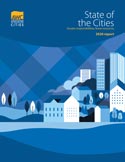 2020 State of the Cities: Greater responsibilities, fewer resources
We have released our 2020 State of the Cities report that dives into data, research, and trends to examine conditions in Washington's 281 cities. One key finding: cities are taking on more responsibilities with fewer resources than ever before. Read the report and stay tuned to our media channels, where we'll further explore the implications of the report.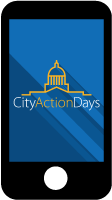 Download the AWC Advocacy 2020 app!
Our new advocacy app puts city legislative materials at your fingertips all session long! If you've attended one of our events in the last year, it's likely you still have the app on your phone. If not, go to your phone's app store and search for "AWC Events." Open the app and download the "AWC Advocacy 2020" event to get started. Be sure to enable notifications to get the latest news and information all session long. Visit our website to find step-by-step instructions or view the app on a desktop.

Affordable housing
Accessory dwelling unit bill proponents reaching out to city officials. More
Budget & finance
DOR releases local business license plan and report. More
HB 2145 proposes to remove property tax cap. More
JLARC's lodging tax reporting system is officially open. Make sure to file your reports before May 15, 2020. More
HB 2625 creates additional funding opportunities for local parks. More
Economic development
State-funded reports highlight benefits of trails. More
Energy
Minor changes proposed to Clean Energy Transformation Act. More
HB 2405 proposes C-PACER financing option for commercial property owners. More
General government
Senate bill proposes sweeping changes to privacy regulations in Washington. More
Bill proposes to limit membership on ballot measure statement committees. More
SB 6187 expands data breach reporting requirements. More
Bill establishing facial recognition regulations receives a hearing. More
Homelessness & human services
Bill requires cities to address illicit discharges from RVs. More
Proposal to waive utility connection charges for shelters. More
Land use & planning
Proposal to integrate salmon recovery efforts with growth management. More
Changes proposed to critical areas for salmon recovery. More
GMA bill reduces environmental review for density projects. More
Bill proposes changes to land use permit application timelines. More
Proposal to align planning updates of GMA and SMA. More
Bill prohibits limits on unrelated occupants living together. More
Open government
WSP Crime Lab develops new process for public records requests. More
Pensions
Appointed municipal court judges may be eligible for PERS retirement benefits. More
Public safety & criminal justice
Changes proposed to police officer hiring process. More
Bill proposes impact fee to fund opioid impact program. More
I-940 trainings available to law enforcement agencies. More
House bill establishes centralized background check system. More
Legislators propose protections for residents during 2020 Census. More
New funding methods proposed for mandatory police academy classes. More
Bill proposes major changes to impaired driving statutes. More
Public works
Landscape maintenance rulemaking updates. More
New legislation requires labeling disposable wipe products. More
USDA broadband workshop to be held in Seattle area. More
Transportation
Hearing on I-976 scheduled for February. More
Changes proposed to law on securing vehicle loads. More
Bills propose changes to the state transportation systems policy goals. More
Bill codifies how large vehicles use roundabouts. More