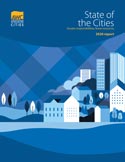 2020 State of the Cities: Greater responsibilities, fewer resources
Today we released the findings of our 2020 State of the Cities report that dives into data, research, and trends to examine conditions in Washington's 281 cities. One key finding: cities are taking on more responsibilities with fewer resources than ever before. Read the report and stay tuned to our media channels all session long, where we'll further explore the implications of the report.
Governor proposes multipronged climate change package
Governor Inslee announced five proposed pieces of legislation related to climate: greenhouse gas emission limits, vehicle fuel and emission standards, electric vehicle charging stations, and community solar projects. More
Governor proposes significant new homelessness investments
Governor Inslee's recent supplemental budget proposal includes a set of investments aimed at reducing homelessness by 50% over the next two years. More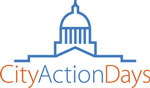 Register for City Action Days!


January 28-29 | Olympia
At just 60 days, the short 2020 legislative session won't last long. Don't miss this critical opportunity to engage legislators at City Action Days! You'll interact with 350 of your colleagues and educate statewide decision-makers about city legislative priorities. Enjoy informative sessions, networking opportunities, and a day of focused Capitol Campus meetings. Start planning now to meet with your legislators while you are in Olympia. Register now! This event begins on the afternoon of January 28 with optional early start sessions.
Going to City Action Days? Register for Running great meetings with parliamentary procedure


January 28 | Olympia
As city elected officials, your active participation at council meetings is critical. Join us as we learn parliamentary procedure, with tips and insights to create great meetings. Get a solid foundation for success in your principal job: discussing and deciding the key issues for your community.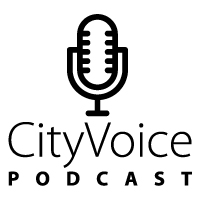 Listen to the first episode of Season 2 of the CityVoice podcast
New year, new season! We're back for Season 2 with our first episode about what cities can expect during the 2020 legislative session. Listen in as we sit down with Candice and Carl from our Government Relations team to discuss the details of our seven legislative priorities. P.S. Don't miss the end! We have some fun making four lighthearted predictions about what's to come this session.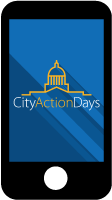 Download the AWC Advocacy 2020 app!
We've welcomed the new decade by launching our advocacy app, which puts city legislative materials at your fingertips! If you've attended one of our events in the last year, it's likely you still have the app on your phone. If not, go to your phone's app store and search for "AWC Events." Open the app and download the "AWC Advocacy 2020" event to get started. Be sure to enable notifications to get the latest news and information all session long. Visit our website to find step-by-step instructions or view the app on a desktop.

The 2020 session is finally here!
We've been talking about the 2020 session for months now—and it's finally here! The 2020 session kicks off January 13 and runs for 60 consecutive days until March 12. The start of session also means that we resume sending out this Legislative Bulletin weekly. Read this week's View from the Hill to learn about the new AWC Advocacy 2020 app, the 2020 State of the Cities report launch, City Action Days schedule information, and why city voices matter at the Legislature.

Affordable housing
Commerce offers grant opportunity for housing planning. The deadline to apply for HB 1923 grants is extended to February 28. More
Annual reporting rulemaking begins for HB 1406. Comments accepted through February 7. More
Commerce awards $91.6 million for affordable housing projects. Next funding round opens June 2020. More
Budget & finance
Governor releases supplemental budget proposals. More
Proposed bill would restrict city authority to impose business taxes. More
New bill would expand tribal property tax exemption. More
Energy
AWC creates Clean Energy Transformation Act municipal working group. More
Environment & natural resources
Rulemaking begins for oil transport. More
Federal
2020 Census funds still available to help cities with education and outreach. More
Homelessness & human services
Supreme Court declines to consider Martin v. Boise case. More
Land use & planning
New density bill will be heard. The proposal makes several changes, some related to last year's HB 1923 that was intended to increase density within cities. More
Open government
Two bills propose changes and exemptions to Public Records Act. More
JLARC publishes 2018 public records request data. More
AWC would like to hear from cities and towns that are facing public records lawsuits designed only to generate payouts for litigants. More
Pensions
PERS Plan 1 cost-of-living increase proposed. More
Public safety & criminal justice
WASPC announces new Arrest and Jail Alternatives Grant Program, invites proposals by January 30. More
Restrictions on breed-specific ordinances took effect January 1. More
Public works


AWC and the Office of the State Treasurer (OST) are hosting a Jan. 24 webinar on the OST's LOCAL Program for local governments. More
Transportation
Governor's transportation budget will be heard in the House and Senate this week. More
Washington still leads as #1 Bike Friendly State. More
Do you have a new Complete Streets policy? The National Complete Streets Coalition is requesting a copy. More